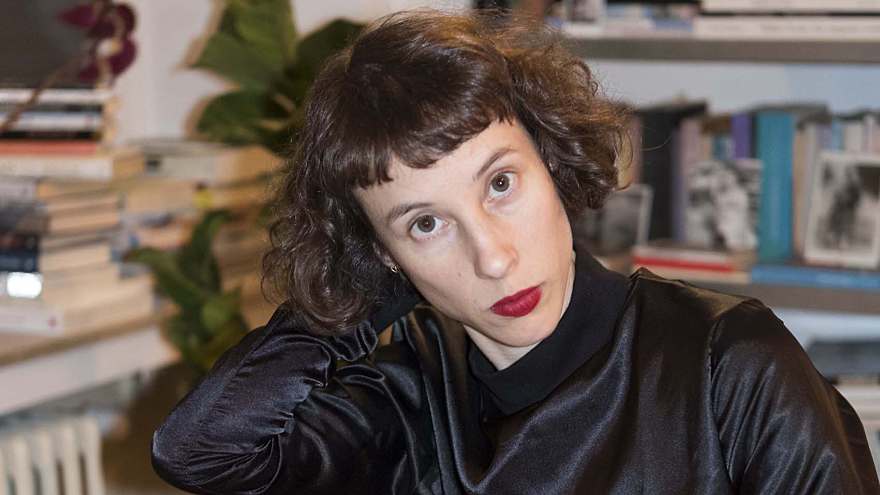 Bio
Femke Gyselinck (Belgium, 1983) is a dancer and choreographer based in Brussels. She graduated at P.A.R.T.S in 2006. After her studies she worked as a freelance dancer with Eleanor Bauer, Andros Zinsbrowne, Esther Venrooy. She participated in the Solo Commissioning Project of Deborah Hay in 2007. From 2010 till 2018 she worked as artistic assistant of Anne Teresa De Keersmaeker/Rosas. She worked as outside eye for Alexander Vantournout, Karel Burssens, Andros Zinsbrowne.
In her own work she is focussing on relating expressive movements closely to text/music in combination with a bold but humble performativity. In 2017 she collaborated with her brother, Lander Gyselinck, a drummer on Flamer. Together with Romina Lischka, renowned gamba player, she made Lachrimae or Seven Tears on the music of John Dowland & Annelies Van Parys and L'Echo Du Danube on the music of Johannes Schenck. She collaborated in 2019 with musician Liesa Van der Aa for the piece Play. Also in 2019, together with Bryana Fritz & Jasmin Gins Posada she created the piece Pigmalion, music by Rameau and live performed by Apotheosis Orchestra.
Currently she is working on a new project: Moving Ballads that will premiere in March 2020. She is a member of the faculty of P.A.R.T.S and is teaching at the Performance bachelor education at Kask/HoGent.
Projects